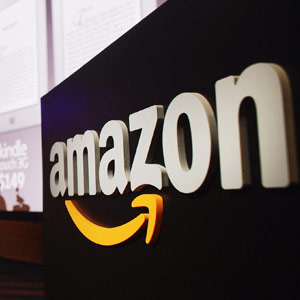 Job Code: IZAPAMZ001
Technology Solutions Firm seeks leads Sr. Software Engineer (Cloud Computing) with 3years of experience for our Ludhiana Office. We (iZAP) are looking for a Sr. Software Engineer (Cloud Computing) to join our fast, agile & creative environment. You will be tasked with not only leading the team but also contributing in the building and maintenance of innovative applications.
What you need for this position:
BE/B.Sc/M.Sc/MCA in Computer Science or relevant work experience in-lieu of the degree
2-3 years of Linux System administration and AWS
What you'll be doing
Design Cloud based architectures with High Availability and No Single point of failure.
Configure web servers like Apache, Nginx and Application stack like LAMP, ROR, apache-tomcat etc
Maintain and enhance cloud management and monitoring tools.
Good at Bash scripting and usage of AWS api tools like ec2-api and s3 tools
Databases MySQL, Postgres, MongoDB
Monitoring Tools Nagios, Zabbix
Configure SCM tools like SVN/GIT for deployment of code to production
Document and drive best-practices across the team
Support every facet of operations
Required AWS Proficiencies
Configure instances from management console or using ec2-api tools
RDS with Multi-AZ and Read Replicas
Configure S3 with Glacier integration and use of s3cmd api tools
Configure ELBs, Auto-Scaling etc
Handling Instance-store instance without data loss
Cost optimization
Scripts to take ami, snapshots with proper retention periods.
Configure Route53 to use ELBs, different algorithms etc
Proactive attitude
Consistent academic record
Should be a self starter and must be willing to work on complicated tasks.
Good written and oral communication.
A quick learner.
Pluses
Configuration Management Tools Chef , Puppet, CFengine
Ruby/Perl/Python Scripting
Proficiencies with other cloud providers like Rackspace
CCNA certification
Performance tuning of Mysql/Postgres, Apache etc
Redhat certification
Experience with multiple virtualization platforms (eg.VMware)
Experience under a work culture of DevOps and Continuous Delivery.
What's in it for you
Opportunity to create software that will benefit everyone
An opportunity to join a growing and most importantly well funded and profitable software solutions firm
A very casual yet progressive and entrepreneurial environment
So, if you are an engineer that has a strong RHCE background and you are looking to join a highly profitable startup environment. Than you are at right place.