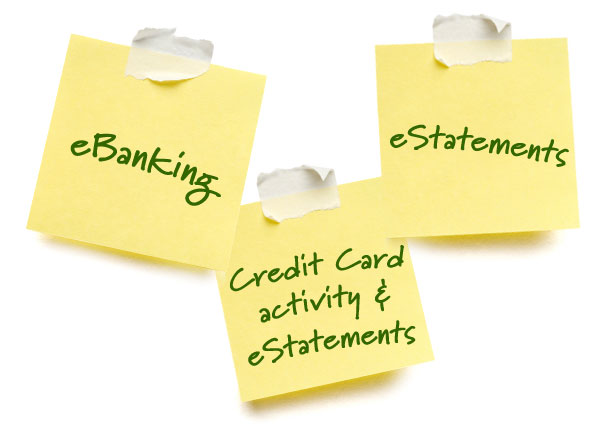 Good customer service is no longer regarded as sufficient for customer satisfaction and to increase customer retention and loyalty. You now need to exceed expectations to provide customer delight.
Customers are more informed and knowledgeable than ever before. Good customer service has become the baseline and expectations are increasing all the time. To meet these requirements businesses need to evolve the way they interact with their customers if they are to keep pace with expectations let alone exceed them.
Technology has done much over the past decade to transform customer service communications. There is now a consensus that for a Customer Relationship Management strategy to produce the desired results a multi-channel integrated approach must be taken.
Because the majority of businesses are now 'multi-channel it is essential that the customer is given a consistent experience no matter which channel is visited, and is offered a uniform service throughout. Additionally, customers expect to have good access throughout without any unnecessary navigation. No matter how attractive an interface is, if a customer can't gain access then the customer relationship will be damaged or at worst, lost.
In the past businesses have concentrated too heavily on having a website that looks good without consideration for the ease with which a customer can get the information they are looking for. This is especially important considering how many businesses are looking to reduce staff costs by driving customer requests through their web interface.
In a recent report published by the Institute of Customer Service called 'Trusting the Internet: developing an eService Strategy' Professor Chris Voss of the London Business School identifies a three tier approach to developing an effective strategy.
What is expected – the foundation of service
As a baseline level of e-service delivery a website should be responsive, easy to navigate effectively meeting the needs of users and fulfilment.
Responsiveness: if a form is submitted then an automatic response should be generated to the customer, if an e-mail is sent then it should be dealt with promptly and professionally.
Ease of navigation: limit the amount of information on a page, segment users so they can reach the part of the site they want, develop intuitive ways of navigating, develop a logical taxonomy of web pages, allow bookmarking at appropriate levels, have a consistent approach across all parts of the business and ensure the site is structured and hosted to allow rapid download of content
Effectiveness: Task performance measured by the time it takes the average user to perform the average task on a site, subjective satisfaction with the site and quality of the outcome for the user.
Fulfilment: Web customers; given that everything else operates rapidly expect faster delivery of service.
What differentiates – customer centred service
To stand above your competitors you need to gain their trust, provide information and status and offer configuration and customisation features.
Trust: Creating trust is one of the major challenges facing businesses that require client confidentiality. It is difficult to gain but easy to lose. The publication of a privacy policy is a must as is the use of a secure certificate for sensitive transactions.
Information and status: If you provide relationship data to your customers in a secure manner that compliments your offline activities your users will find it compelling. Consider the fact that no parcels or delivery company would now consider not having status information online.
Configuration and Customisation: Sophisticated online customers expect personally tailored services, from selection of options through to the pricing plan. Behind this offering businesses need to ensure that their structure is flexible to meet the customer needs and what they require is feasible.
What excites – Valued Added
To be able to 'delight' your customers with your E-Service offering you need to go beyond customer expectations and provide both proactive service and value added service.
Proactive Service – The ability to analyse user activities and actions provides a number of ways that businesses can provide proactive customer service. A good example is at Amazon.com where the site logs your preferences and presents information on what others with similar tastes are reading.
Value Added – This is discreet for each sector, and there are many examples of how the web provides value added service.
Businesses are providing web based infrastructures to support service delivery. Video conferencing is a good example.
Businesses are aggregating data from related sources to provide a one-stop information resource. For example Anglian Water is developing an online service for developers, including providing maps online, online application for site visits etc.
A new value added role is 'dynamic brokering'. For example a customer specifies his/her requirements and this is automatically sent to all the service providers in an automated tender request. The tenders are then automatically offered, amended and considered, all without further input from the customer.
In conclusion, businesses are looking to a customer's visit to a web site not just in terms of the successful completion of a transaction, but as an experience which they will enjoy and will lead them to return in the future. The implications for the management of the business are that if E-Service is to be delivered effectively they need to identify both the nature of the service they are providing and then to deliver it efficiently and to the highest quality levels. Additionally they must look towards new ways of delivering service by exploiting their information resources to provide reporting, customisation, and proactive services that will ultimately go to provide a value added-service.
However, none of this is possible without building the foundation. E-Service delivery, at its entry level, needs to be robust, efficient, and responsive and performance measured against a range of metrics. If this basic level is not achieved then customers will depart your business to seek a competitor who offers the required levels – and frankly, who can blame them?